Dissemination of knowledge to society is an essential aspect and forms part of University of Seville DNA, therefore also of CITIUS. A variety of activities serve to articulate this essential task of dissemination.
Training
CITIUS considers continual learning of personnel absolutely necessary. In order to maintain our position as a centre of reference, everyone on CITIUS staff continually undergoes retraining. Training activities provided at CITIUS are undertaken from various angles. On the one hand, courses are provided for in-house General Research Service (SGI) personnel and, on the other hand, training activities are organised for users and SGI customers.
Recent Courses
Curso de Capacitación para el manejo del Equipo de Tomografía YCOUGAR

El objetivo de este curso es dotar a posibles usuarios de la técnica de Tomografía de Rayos X de los conocimientos mínimos necesarios para el manejo autónomo del équipo YCOUGAR.

Caracterización Estructural y Composicional de Materiales mediante Microscopía Electrónica de Barrido de Alta Resolución.

El objetivo de este curso es dar a conocer las capacidades analíticas del microscopio FEI TENEO y formar a posibles usuarios para que puedan convertirse en personas autorizadas en el uso autónomo del mismo.
Made-to-measure courses
Please contact us if you require a made-to-measure course
citius

us.es
954 55 97 40
---
Visits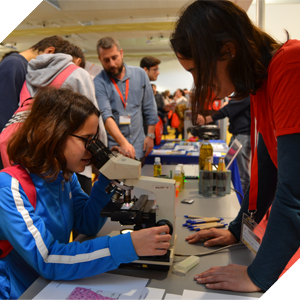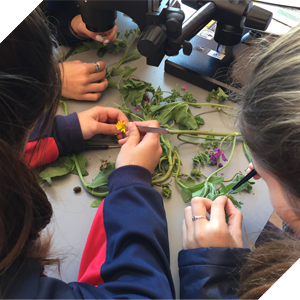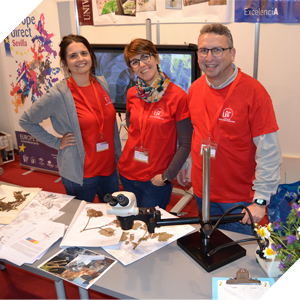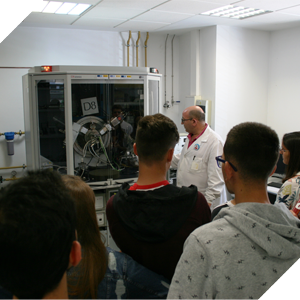 Science is fundamental for improving quality-of-life of our society and, for that reason, it is essential that today's students, the researchers of tomorrow, discover the exciting world of laboratories and find out how technological innovation and development is rooted in facilities such as those of University of Seville Research, Technology and Innovation Centres.

CITIUS organises regular guided visits for students to discover more about techniques, equipment and studies available at the University of Seville and gain greater knowledge about practical applications. CITIUS also fosters student vocation for research and the culture of science in a hands-on and enjoyable way, under the auspices of CITIUS scientists.

In line with CITIUS firm commitment to the transfer of knowledge, CITIUS also offers guided visits to Spanish and international institutions, companies and/or experts with an interest in learning about our facilities. In doing so, CITIUS breaks local boundaries and is enriched from the exchange of ideas and experiences.

All the information you may require about visiting the CITIUS facilities is available following this link. Equally, feel free to contact the CITIUS communications team:


visitacitius

us.es
683 52 05 19
---
Exhibitions
General exhibition
The University of Seville Geology Museum holds the treasures that are the museum collections, and which have grown continuously since its early beginnings in 1850. The museum now houses more than 5000 exhibits across mineralogy, petrology and palaeontology. Part of these valuable resources are presented in the form of two exhibitions: one on the first floor of the CITIUS building and the other in the CSIC Science House under the title of "Geosevilla". Come and explore 540 million years!"

Over the years, the Museum has traditionally been involved in conserving heritage and staging exhibitions and seminars, having now committed to passing down and disseminating geological knowledge. The Museum aims to facilitate public understanding of Geology and also to give life to scientific vocation and, by doing so, has become a cultural service for the community.

Riotinto. Mining, Environment and Heritage
An exhibition dedicated to the Riotinto Mining District is housed on the second floor of the CITIUS building. The Riotinto Mining District is a good representative example of mining carried on in the Faja Pirítica area (in the south-west of Spain) since prehistoric times. Exploitation of metals such as copper, lead and zinc has brought significant riches. Those riches are not merely financial, but also riches of landscape, culture and heritage. This exhibition highlights the importance of mining, environmental consequences of exploiting ore deposits and the landscape and heritage legacy.
Visit the exhibitions
Exhibitions can be visited free of charge at any time during the Centre opening hours. However, if you would like a guided visit for groups, please contact:


museogelogiaus

us.es
954 55 97 36
---
Teaching Support
CITIUS and the SGI also cooperate with teaching provided within the University of Seville, showing equipment, installations and technology available. Part of the teaching programme is also held in the laboratories. CITIUS also assist with the provision of degree course, doctorate courses, masters, and other types of qualifications taught.

If you are interested in CITIUS cooperation in teaching any subject, please contact us:
citius

us.es
954 55 97 40
---
Miscellaneous activities
University of Seville General Research Services actively participate in the Students and Ferisport Trade Fair organised by the University of Seville. This yearly event is one of the most significant for the University helping pre-university students make the transition and forms part of Orientation programme prepared by the Student Vice Chancellery.

The General Research Services also have a substantial presence during the Andalusia Science Week, which is the largest annual European science dissemination event. The purpose of the initiative is to bring scientific research closer to citizens in general and to foster scientific vocation among young people, as well as improving understanding of the impact that the work of researchers has on all our daily lives.